With this HIGHLY VALUABLE information you can: Start to Improvise, Create Melodies, Understand How Guitar Chords are Created and Most Importantly – LEARN TO CREATE GUITAR SOLOs!
Impress Your Family

Play To Impress The Grandkids

Get That Lead Guitar Spot In that Band You'd Like To Join

Be The Talk Of The Jam Session When Jamming With Friends

Play And Create a Cool Solo For That Talent Show
Or…
Just Get A Better Understanding of How The Guitar Works!
Guitar Scales – The Unconquered Frontier… UNTIL NOW!!!
Whether you're a brand new beginner or been playing for 10+ years, Guitar Scales Made EASY is the Guitar Scale Package you've been waiting for. This package is everything you possibly need to get a firm grasp and understanding of What Guitar Scales are, How they work and Why we need them. The information in this package is so valuable that some seasoned guitar players would call me INSANE for giving it away like this, as it takes many years and tons of expensive guitar lessons to piece it together like this to get a good understanding of Guitar Scales.
Message from the creator of Guitar Scales Made EASY

Hey Friends!
If you're reading this I'm guessing you're either a fan of my YouTube Channel "GuitarMadeEZ" with hundreds of ABSOLUTELY FREE guitar lessons for popular songs or you just stumbled across my site. Well if you like my lessons… You'll LOVE my way to learn your Guitar Scales!!!
It doesn't matter your level of playing, if you're like me, there's always been an ongoing mystery when it comes to learning guitar scales.
If you ask most guitar players "What's a guitar scale?"… They won't be able to answer you. The few that will be able to answer you, won't be able to tell you why their important or why we as guitarists need to learn them. Like zombies, we subconsciously feel that for some reason… we should probably learn them, we may need to know them or maybe we should practice them.
BUT WHY IS THIS?!
Years ago, before I knew any better, I had fellow guitar players tell me all the time:
"You probably should grab a scale book and learn some scales"
"LEARN AS MANY SCALES AS YOU CAN!"
"The more scales you learn the better…"
"Practice and know your scales!!!…"
 But none of them could really explain:
"What" exactly Guitar Scales were…
"Why" I needed to learn them…
or "How" to properly learn them…
So naturally, I bought a few pricey books, picked up a few lessons and did some research online… Here's what I found:
The Books ALL seemed to give fragments of tabs for random scales illustrating going up and down the scale. $$$ WASTED!!!
Took a handful of lessons from a few Teachers – They gave me an very complex definition that I didn't really understand. I asked a few questions and still, they wouldn't budge from their elaborate explanation and after about 5 lessons I gave up… $$$ WASTED!!!
The online research was the ABSOLUTE WORST!!! There was so much information that it was overwhelming. A lot of it was free, but it POINTED ME IN THE WRONG DIRECTION! Every source told me that "guitar scales were important to learn" And that "I needed to know them" but they threw THOUSANDS of guitar scale diagrams at me which literally blew my mind. I was so overwhelmed with learning the Japanese Scale in the key of A, The Egyptian Scale in C and the Natural Minor in G#… I didn't even know what I was learning or WHY I WAS LEARNING IT…
Guitar Scale Made EASY was created to "FILL IN THOSE BLANKS!", Answer the Questions and Reveal the Secrets!..
Well I'm proud to say that – Guitar Scales Made Easy answers ALL those questions and presents the information in an easy to understand way!
Guitar Scales Made EASY:
Give you an EASY TO UNDERSTAND explanation of what Guitar Scales are
Explains why they are so important to developing as a guitar player
Explains Scale Intervals and the importance of knowing them
Explains how we create chords from scales so simply anyone can understand
AND MOST IMPORTANT
Tells you exactly how to practice them!
If you're getting to that point where you want to start learning and exploring guitar scales. You'll find that Guitar Scales Made EASY is just the package YOU!
Sincerely,
Good Luck and Keep Rockin'!
Justin
GuitarMadeEZ.com
HUGE SECRET!: Here's How Famous Guitar Players glide across the fret board while soloing, making it look so incredibly EASY!…
"They make it look so easy because they know the PROPER SCALE FINGERINGS along with KNOWING THE PROPER SCALE SHAPES."
If you learn from most of the free information online, the high priced books, the apps and other sources.. None that I've come across show you the PROPER SCALE FINGERINGS or the PROPER SCALE POSITIONS and PROPER SCALE SHAPES!!
The Worst part…
YOU'LL LEARN THE WRONG WAY!!! Which means more time re-learning the proper way, more lessons, more frustration and the worst part – MORE $$$!
Guitar Scales Made EASY's scale Diagrams were created so you learn THE RIGHT WAY! The Scales Diagrams included in this package will show you the proper finger placement, the proper shapes of each individual scale, the specific notes in the scale, the scale intervals and will show you where the chord tones in the scale are.
Does this sound like you?
 You've been playing guitar for a while now and you know a few scales but when you practice guitar scales…
You just go up and down the scale like a zombie
You don't know where the PROPER starting point is – the root of the scale
You might know where the root is in the position but you don't know where the other chord tones are like the 3rd and the 5th.
Now you try to use your knowledge of the scale and solo over a progression and you find yourself aimlessly going up and down the scale over and over again – you find going up and down the scale gets old fast, all your improvisation sounds the same and you naturally think you can't create your own stuff…
"Sound familiar?…"
Well, Guitar Scales Made EASY was created for you! Out of the hundreds of included Scale Diagrams, Guitar Scales Made EASY includes:
Scale Diagrams that illustrate where the chord tones are in every position.
You get Scale Diagrams that show you where the root is located in every scale position so you know exactly where "home" is – where to end your licks, phrases and solos.
Give you Scale Positions that highlight the Root and the 3rd and 5th – The 3rd and the 5th are the other key chord tones that are stopping points during your improvisation. If you stop on these notes along with the root, you're highlighting the chord your playing over and this is the basic recipe for most guitar solos in popular music!
Do you want QUALITY or QUANTITY?…
In the thousands of books, tabs, images and apps out there, in the handful that I've downloaded, bought, viewed and read they all seem to throw THOUSANDS of scales at the reader/buyer/guitar player as they can. Trust me! you'll never use scales like  "Egyptian scale, The "Turkish Scale" and the "Hawaiian Scale"…
What you will use a ton are the Major Scales, The Pentatonic Major and Minor Scales, The Blues Major and Minor Scales and The Harmonic Minor Scale – What I like to call the "PRIMARY SCALES".
This package, Guitar Scales Made Easy, focuses on the PRIMARY guitar scale diagrams you need to know and these "PRIMARY" scale diagrams are the scale diagrams can be found in 99% of modern music from 1930 – 2015. This covers, Elvis, The Beatles, Third Eye Blind, Nirvana, The Bee Gees, BB King, Clapton, Led Zeppelin, Pink Floyd, The Eagles, Toby Keith, Garth Brooks, Muse, Alanis Morrisette – Basically EVERY ARTIST AND EVERY BAND!!!
With Guitar Scales Made EASY… YOU CAN'T GO WRONG!
Don't waste countless, hours and money on searching for books, searching for guitar teachers, traveling to guitar teachers and sifting through thousands of websites filled with filler and misinformation only to find yourself still at square 1!
Learn at your pace, what you want, when you want with Guitar Scales Made EASY!!!
Here's EVERYTHING INCLUDED with Guitar Scales Made EASY – Check it out!
Guitar Scales Made Easy Comes with:
Guitar Scales Made EASY Guide

– The Guide explains:

What Guitar Scales Are
Why/The Importance of Guitar Scales
How We Practice Them PROPERLY!
Where Guitar Chords Come From
Examples of Chord Creation
The difference between a Major Chord and a Minor Chord
The Importance Of Scale Intervals
Scale Interval Examples
Scale Interval Definitions
An Introduction and Explanation of all Scales included in the package: Major, pentatonic, Blues and Harmonic Minor
 How Guitar Scales are the foundation of Soloing and Improvisation
The Best PROVEN Methods for learning the scales
and
The BEST PROVEN Practice Routine for Learning Guitar Scales!

Now For The

Scales Diagrams

Included In This Package:
Proper Fingering Diagrams
Major Scale Diagrams in Every Key Illustrating – The Proper Fingerings, The Note Names, The Note Names With The Root Highlighted in Every Position, The Note Names and the Root, 3rd and 5th Highlighted in every position
Major and Minor Pentatonic Scale Diagrams in Every Key Illustrating – The Proper Fingerings, The Note Names, The Note Names With The Root Highlighted in Every Position, The Note Names and the Root, 3rd and 5th Highlighted in every position
Major and Minor Blues Scale Diagrams in Every Key Illustrating – The Proper Fingerings, The Note Names, The Note Names With The Root Highlighted in Every Position, The Note Names and the Root, 3rd and 5th Highlighted in every position
Harmonic Minor Scale Diagrams in Every Key Illustrating – The Proper Fingerings, The Note Names, The Note Names With The Root Highlighted in Every Position, The Note Names and the Root, 3rd and 5th Highlighted in every position
Also
Diagrams to show the location of Scales Intervals in the key of C for every scale included!!!
 The entire package works on all platforms including MAC, PC, Ipad, Iphone, Droid, ETC!. Take it anywhere!
And!…
All information is printable so you can TAKE IT LITERALLY ANYWHERE!!! Take the scale diagrams to your show, print them out to jam with friends read the Guitar Scale Made EASY guide at the beach or ANYWHERE!!!
But Wait!… THERE'S MORE!!!
To my loyal friends that purchase this never released before, once lifetime guitar scale package… I'll give you my Signature Guitar Tablature Package ABSOLUTELY FREE!! I created this package to help new players write down their own songs, new chords and tab out music so they can get better at learning and figuring out songs by ear!
The

Signature Guitar Tablature Package

contains:
Blank Chord Diagrams – To help you write down and memorize new chords
Blank Fret Board Diagrams – To help you write out guitar scales that you're learning, help you visualize patterns, etc.
Blank Tablature Page – Allowing you to tab out whatever you like! Listen to your favorite songs by ear and try to figure them out, print out and take to your guitar teachers house, give your friend tabs for the song you just wrote, etc!
A blank tab book alone can cost $30 and that's for 20-40 sheets of blank tab paper!.. I'm giving you Blank Tab Paper, Blank Chord Diagrams and Blank Fret Board Diagrams – Unlimited – FOR LIFE!!! This alone is worth the cost of the entire Guitar Scales Made EASY Package!..
Our 30 Day 100% Money Back Guarantee
Your satisfaction is guaranteed through a no risk, rock-hard 30 day, no questions asked, money back guarantee. Whatever the reason, if you aren't happy and satisfied with this package , just contact me directly within 30 days and I'll refund 100% of your purchase price.

Download this Guitar Scale Package RIGHT NOW! For a limited time! Before it goes up in price! I promise you won't regret it…

WARNING: Don't Be Fooled…

Listen to this – True Story!…

I recently bought a popular app for learning Guitar Scales online. It's in the App Store and is a very popular Guitar Scale app with tons of purchases. I won't mention the name but it's still in there as of May 2015.

This App comes with TONS of scale diagrams in every key and tons of scales that I've never even heard of?! Tons of content!!!

but…

Upon further inspection – The app had all kinds of missing notes, wrong fingerings (making you work hard and fingers travel further) and in some cases, even the wrong notes!
We want Quality not Quantity!!!
The creator of the app, also decided to just put all the notes on the fret board for each key and then divided the positions up into 4 frets each per positions?! Seriously?!…
Positions are so important and knowing them and the proper fingerings allow you to float all over the fret board and play the like pros. Knowing these is incredibly important for:
Shredding
Tapping Solos
Rock Solos
Blues (Clapton, Stevie Ray Vaughn, George Thorogood)
Metal (Zack Wylde, Slash, Ygnvie Malmsteen, Nuno Benencout)
Punk (Social D, Greenday, Sex Pistols)
Jazz  (George Benson, Joe Pass, Wes Montgomery)
Any Lead Guitar Playing
and
Let me ask you a question…
Who types faster on a keyboard… those who "hunt and peck" or those who know home position and don't have to look at the keyboard?….
If you guessed that the home position people can type faster, studies would prove you to be right!
 Learn with good form, this is how famous guitar players play: the elaborate and tough stuff, the fast stuff and with good form.
This is the story of ALMOST EVERY guitar scale product out there… Until Now!!!
Guitar Scales Made EASY sets you up to SUCCEED! To learn the right way, with the proper positions and fingerings!
Guitar Scales Made EASY includes 300+ scale diagrams!!!
The Scale Diagrams included in Guitar Scales Made EASY show you
 The proper fingering for every scale position so you learn the proper way!
Scale Diagrams with note names for every degree in the scale so you can start learning the fret board as you are learning your guitar scales
Give you Scale Diagrams that show you where the root is located in every scale position
Give you Scale Positions that highlight the Root and the 3rd and 5th is
So… What are you waiting for!?…
So how much does Guitar Scales Made Easy -  The Guide, The Diagrams, The Explanations, The Signature Guitar Tablature Package and more all cost?
Well, the regular price for Guitar Scales Made EASY – The Diagrams – The Guide, etc. is $69.47. However.. for a limited time ONLY, we are running a HUGE discount, grab it NOW for only $32.47. That's almost 50% off
BUT ONLY IF YOU ACT NOW!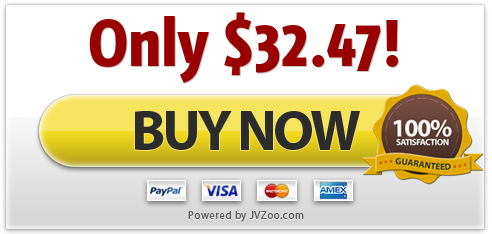 This Guitar Scale Package is everything you could possibly need to know about guitar scales and presented in an incredibly easy way to understand… and the best part – It's all for the price of 1 30 minute guitar lesson at the local guitar shop!!!
 YOU REALLY DON'T HAVE ANYTHING TO LOSE!!!
 Also note: You get this guide IMMEDIATELY! Not in 48 hours, not in 24 hours, but right freakin' now! Even if it's Christmas on a Sunday in Spain, you get it NOW!
INSTANT download! – Once your credit card is approved, you will be taken to a special download page where you will download the guide instantly!
INSTANT ACCESS
Purchase Online with Credit Card by Secure Server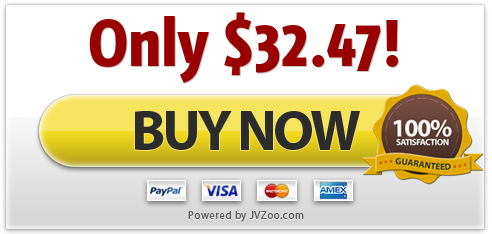 Clicking the button is the first step to floating and gliding all over the fret board!
P.S. – Act fast, the price is going back up soon so DON'T DELAY
P.S.S. – If you went ahead and bought this guide a few days ago, you'd be learning scales by now…
I guarantee you'll never find another Guitar Scale Package like this one. No where!!! This is the first of it's kind, not your TRADITIONAL style of learning guitar scales, this is ONLY for players that want to learn quickly and the proper way. If you don't believe me then there's plenty of free information to sift through on the net. Just go to Google and do an image search for "Guitar Scales" – All the information you could ever ask for… but what does it mean? Is more always better? Do you want quality or quantity?