Here's Why Learning The Fret Board Is So Important…
Ever wonder how the the Jimmy Pages, The Eric Claptons, The BB Kings and the other Famous Guitar Players can easily "jump" and play all over the fret board and make it look so easy?..
Or are you completely perplexed and befuddled by how "The Greats" seem to know exactly where all the notes are and what notes they hit to make their solos sound good?..
The pros obviously have a good understanding of the fret board, where the notes are, the patterns on the fret board and how it all works…
"Do you?…"
Well There's Good News! That's why I'm here!
Message from the author – GUITARMADEEZ.COM 
Hi Friends!
My names Justin and if you've stumbled across this page you've probably stumbled on to one of my hundreds of FREE YouTube Videos on how to learn popular songs.
You probably noticed my "simple" or "easy to understand" way of teaching you your favorite oldies and popular songs. That's why I called my channel GuitarMadeEZ, because you shouldn't have to have a degree in music to learn basic songs. You shouldn't have spend countless hours trying to learn how to read sheet music to be able to play songs like American Pie, Smells Like Teen Spirit and Stairway to Heaven.
I'm a firm believer in:
"Put your finger here… Then strum like this"
as opposed to…
"Barre a Gm9 chord and then through using "Travis" picking voice the minor 3rd and the 9th with you Thumb and 3rd finger"
What sounds better to you?
If you want a degree in music, go to Berkeley…
But you're on the internet looking for free tabs and guitar lessons on YouTube so I'm guessing you just want to learn some songs, some techniques and how to play guitar to impress your family, jam out for your friends, play for the grand kids, make the family want to sing along at Christmas and to possibly play in a band.
If you'd rather learn the EASY way as opposed to the complicated way, YOU'LL LOVE MY STYLE OF TEACHING!
If you're looking to develop a knowledge of the fret board, learn to solo, want to understand how the fret board works or grow as a musician, This "Learn The Fret Board Made EASY" package is PERFECT FOR YOU!
In this Video Package, I:
Take you on a virtual tour of the fret board in Standard E Tuning
I show you how to break down the fret board into its simplest form
I show you shortcuts to memorizing the notes
I show the patterns that the pros use to fly all over the fret board
I show you how we make chords not in open position but all over the fret board
I explain Sharps, Flats and where their located
I explain CAGED theory virtually so it's easy to see
AND I show you exercises that will allow you to memorize the fret board easily and allow it to "stick" so you don't loose the information.
I ALSO SHOW YOU THAT YOU DON'T EVEN NEED A GUITAR TO LEARN THIS INFORMATION! You can study and learn it on a plane, at the beach, at the doctors office or anywhere that you can't (or shouldn't) bring a guitar!
This Video Package is perfect for those who want to learn to play guitar or learn and memorize the fret board but:
Are always on the go,
Don't have a lot of time to practice
Or can't find the time in their busy life to pick up the guitar and practice as much as they'd want to.
IT'S JUST THAT EASY! No time, No Problem!!! With this package you practice on your own terms, where and when you want!
I hope you guys enjoy this one, It was created after the tons of emails and feedback I received by my viewers who were unsure about how the fret board works.
This is YOUR answer!
Good Luck Friends and Keep Rockin!'
Justin
GuitarMadeEZ.com
If the Fret Board Has Always Been A Complex "Mystery" To YOU Then This Package Could Be Your Ticket To Solve The Mystery Once And For All!
Here's EVERYTHING INCLUDED in this Learn The Fret Board Made EASY – Check it out!
Learn Fret Board Made Easy Comes with:
Learning The Fret Board Made EASY Guide – The Video Package explains:

How the Fret Board Works

The SECRET tips and tricks the pros use to easily float and play all over the fret board

The Notes on the Fret Board

Sharps and Flats and their relation to natural notes

The SECRET that if we know these two "things" we know pretty much how to find anything…

Chord Shapes and how we use them to find chords all over the neck

The Numerous locations of chords and how to easily find them

CAGED Theory – Detailed 3d Explanation that anyone can understand!

Numerous pattern tricks so you'll always know what notes you're on

How we should visualize the fret board as guitarists

Root to Root relationships

Exercises showing you the best way to learn the fret board

How to practice EVEN IF YOU'RE NEVER AT HOME (work alot, travel alot, etc)
How to practice even if you DON'T HAVE A GUITAR WITH YOU
How to spell out chords

and the BEST part

This package breaks everything down into the the ABSOLUTE BASICS OF WHAT YOU NEED TO KNOW!

 The entire package works on all platforms including MAC, PC, Ipad, Iphone, Droid, ETC!. Watch it from anywhere!
And!…
All information is streamable so you can WATCH IT LITERALLY ANYWHERE!!! Watch these videos on your Macbook at the beach, watch them on a plane or like I said.. PRETTY MUCH ANYWHERE!
But Wait!… THERE'S MORE!!!
To my loyal friends that purchase this never released before, once lifetime guitar scale package… I'll give you my Signature Guitar Tablature Package ABSOLUTELY FREE!! I created this package to help new players write down their own songs, new chords and tab out music so they can get better at learning and figuring out songs by ear!
The Signature Guitar Tablature Package contains:
Blank Chord Diagrams – To help you write down and memorize new chords
Blank Fret Board Diagrams – To help you write out guitar scales that you're learning, help you visualize patterns, etc.
Blank Tablature Page – Allowing you two tab out whatever you like! Listen to your favorite songs by ear and try to figure them out, print out and take to your guitar teachers house, give your friend tabs for the song you just wrote, etc!
A blank tab book along can cost $30 and that's for 20-40 sheets of blank tab paper!.. I'm giving you Blank Tab Paper, Blank Chord Diagrams and Blank Fret Board Diagrams – Unlimited – FOR LIFE!!! This alone is worth more than the cost of the entire Learning The Fret Board Made EASY Package!..
Our 30 Day 100% Money Back Guarantee
Your satisfaction is guarenteed through a no risk, rock-hard 30 day, no questions asked, money back guarantee. Whatever the reason, if you aren't happy and satisfied with this package , just contact me directly within 30 days and I'll refund 100% of your purchase price.

Order this Learning The Fret Board Made EASY Package RIGHT NOW! For a limited time! Before it goes up in price! I promise won't regret it…

So… What are you waiting for!?…

So how much does Learning The Fret Board Made Easy -  The Videos, The Exercises, The Explanations and The Signature Guitar Tablature Package and more all cost?

Well, the regular price for Learning the Fret Board Made EASY is $39.99. However.. for a limited time ONLY, we are running a HUGE discount, grab it NOW for only $17.47 That's ALMOST 60% off!!!
BUT ONLY IF YOU ACT NOW!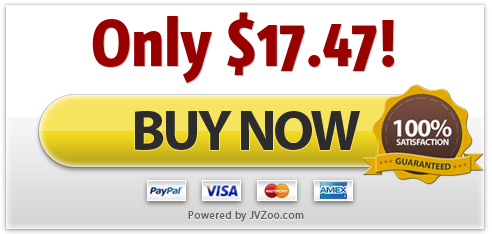 The VALUE of This Learning The Fret Board Package is LITERALLY INSANE!! And all for the price of Pizza!?!?… Not to mention everything presented in an incredibly easy way to understand… and the best part – It's all for HALF the price of 1 30 minute guitar lesson at the local guitar shop!!!
YOU REALLY DON'T HAVE ANYTHING TO LOSE!!!
Also note: You get access IMMEDIATELY! Not in 48 hours, not in 24 hours, but right freakin' now! Even if it's Christmas on a Sunday in Spain, you get it NOW!
INSTANT STREAMING! – Once your credit card is approved, you will be taken to a special page where you will be able to click on the video links to stream the videos!
INSTANT ACCESS
Purchase Online with Credit Card by Secure Server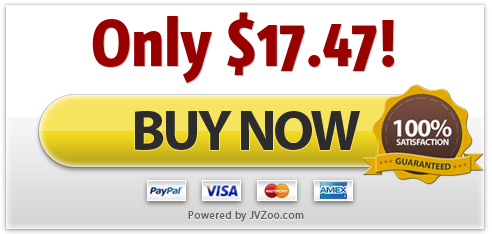 Clicking the button is the first step to floating and gliding all over the fret board!
P.S. – Act fast, the price is going back up soon so DON'T DELAY
P.S.S. – If you went ahead and bought this guide a few days ago, you'd be learning the fret board by now…
I guarantee you'll never find another Learning The Fret Board Package like this one. No where!!! This is the first of it's kind, not your TRADITIONAL style of learning the fret board. If you don't believe me then there's plenty of free information to sift through on the net. You just won't find it broken down this easily…